After 13 years development ,GN has been the leader in the solids control industry. The equipment has exported more than 70 countries, you almost can see the GN products in every main oil producing area of the world . We built the branch in Russia and US, and the US branch is located in Houston. The Houston office main provide service to America customer. Today I would like to share the shale shaker we delivered to India.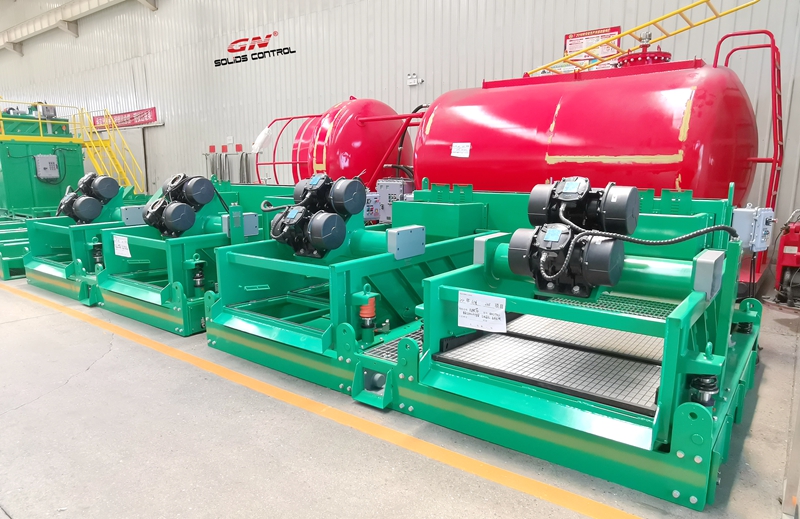 As we all know India is a market with intense competition .They have strictly control to the budget.This client sent inquiry to ask the 900GPM shale shaker , but the 900 GPM shale shaker price over the budget of client. After we know more about the client project. Our engineer provide the other proposal , which we combine two shakers into one work unit. The mud feed into the two shale shaker through mud distributor. In this case ,the double shaker unit can reach client require to the capacity, price is more good, and the most important is when the mud flow become small, we can stop one shaker and just leave one work.

GN shale shaker is one of the most mature product. The vibration motor choose the OLI from Italy. The control panel with SIMENS or Schneider component. And the heavy duty design and heat treatment for the shale basket to get the adjustable G force up to 8.0 G. Shaker bed below the screen is made from stainless steel to have anti-corrosion features for longer life. Every part of the shaker design shows our no-nonsense attitude . We have several model with different capacity from 200 GPM -616 GPM. The shaker also can combine with hydrocyclone into a mud cleaner to separate more small size particle.If you want to know more about the GN solids control products , we will be welcome to share with you more info and experience.