GN Solids Control manufactures varieties of shale shakers for solids separation. Shale shakers are mainly used for separating solids larger than 100 microns. With the increasing demands of shale shakes, GN Solids Control also manufactures double deck shakers to treat the solids in two stages.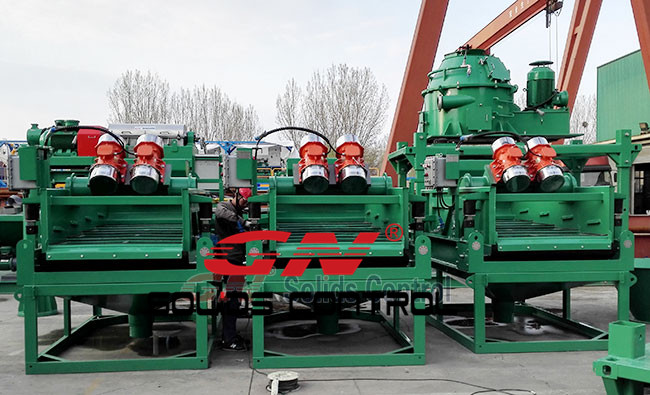 If without cyclones, GN top deck shaker is used for coarse solids separating. GN opening shaker screens are also widely used for coarse solids separation. Large clays or sands can be separated by using the opening screen, which made by metal or polymer in order to have a good wear resistance. The bottom deck shaker is assembled with high API no. shaker screens which can be used for the second phase separation.
If there are cyclones, the bottom shaker will be assembled with coarse shale screen, while the top shaker has finer screens. Mud is sent to the bottom shaker to do the first phase separation. One feeding centrifugal pump is used for pumping the relatively cleaner slurry to the cyclone from the bottom tank after treated by the bottom shaker.
GN double deck shakers are mainly used for non conventional oil and gas drilling, such as dredging, bored pile drilling etc. As these double deck shakers take less room and can be moved very conveniently. Many construction companies are using GN double deck shakers for slurry separation and save water.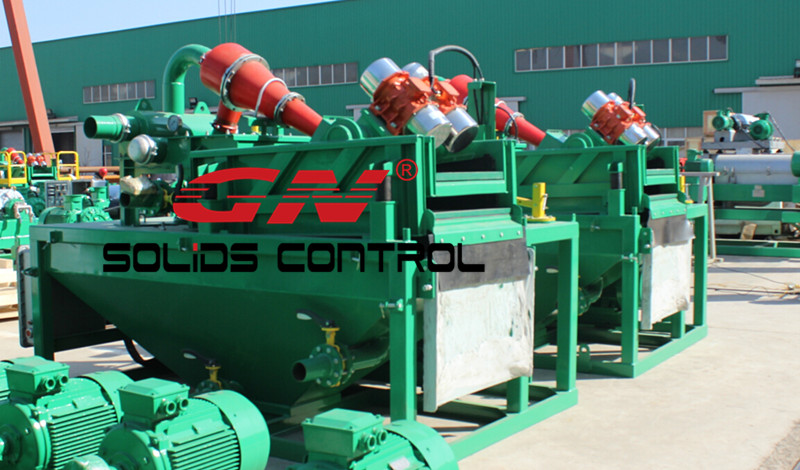 Now GN Solids Control has many double deck shakers stocking in Beijing factory. They can be delivered in a short period. Some other solids control equipments such as singer layer shale shaker, decanter centrifuge are also available in Houston warehouse.
GN decanter centrifuges are also widely used for replacing of filter press. As the filer press has a low treating capacity and takes much more room than centrifuge, now more and more clients are prefer to use centrifuge. In order to have a better separating performance on the finer solids which are usually less than 25 microns, GN Solids Control also provides flocculent systems before the decanter centrifuge.