As we all know GN has been in solids control industry for more than 15 years, and we have 3 facility more than 40,000 sq meters. Our new factory will put into production in 2021,which 60% use the robot to improve productivity and get more stable quality. We do become a leader in solids control industry, not only in global market,but also in China domestic market. In solids control and separation industry, the core equipment is Decanter centrifuge and disc centrifuge. Last week we delivered one unit Decanter centrifuge and one unit disc centrifuge for China client.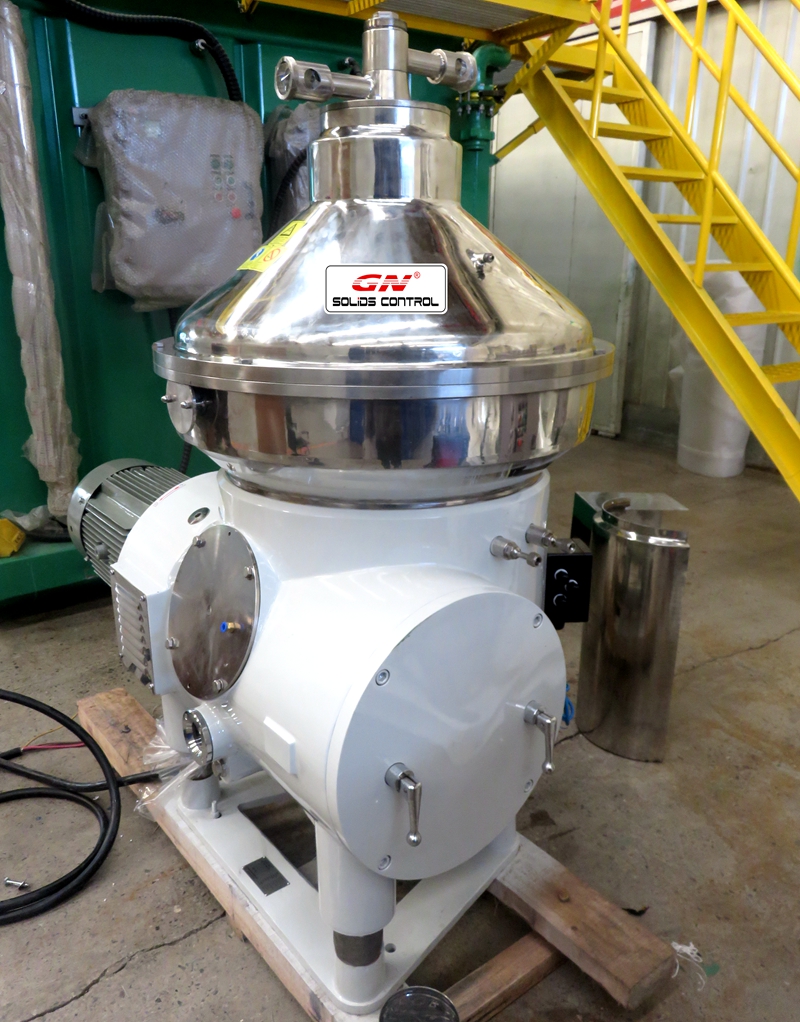 Both Decanter centrifuge and disc centrifuge utilize the separated force to separate the solids and liquid. When the machine in the high rotate speed,which will generate separated force, the bigger density material will bear bigger G force, which will lead to the bigger density material settle down the bottom and reach the separation target. As usually, the speed of Decanter centrifuge is between 2500 to 4000rpm, and the max G force can reach 3000G. The max G force of disc centrifuge can be more than 1000G. So we can see. The disc centrifuge is more widely used to extract some chemical material, bio material, or oil-liquid separation etc. And we can get more clear liquid.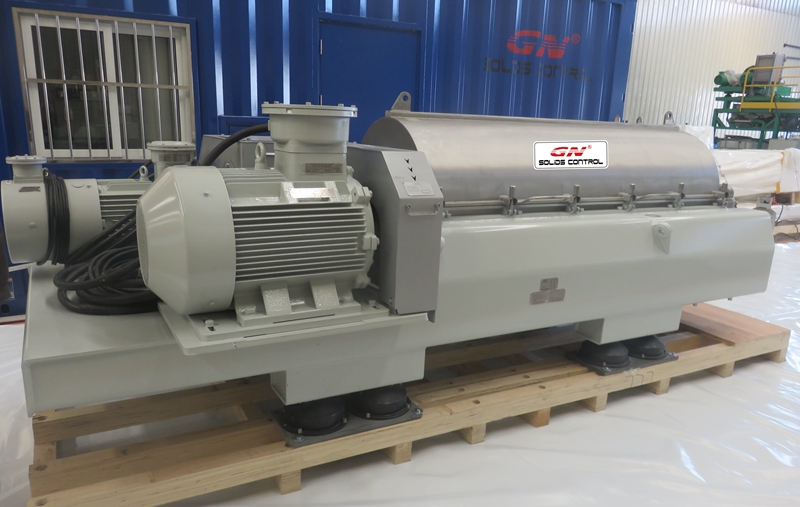 When we use decanter and disc centrifuge. Usually we suggest the solids content not over 10% before feeding into decanter centrifuge ,and solids content less than 3% when feed into disc centrifuge. Other with the solids will stuck machine and affect the separate effect. In most project,we will use Decanter first to remove out more solids, and the feed into the disc centrifuge to get more clean liquid.
Both decanter centrifuge and disc centrifuge can make the 3 phase separation, separate one kind solids and 2 kinds liquid in same time. Decanter centrifuge and disc centrifuge are equipment that have high requirement to machining precision, when we choose supplier , it is necessary to choose the reliable manufacture to make sure the sable quality and technical support.