Decanter centrifuge is one kind equipment that utilize the rotation to generate the separation force. Under the separation force, the different density material will bear various force, and reach the solids-liquid separation. The principle is similar with the drying of laundry. GN Solids control has focused on the solids-liquid separation industry for more than 1 years. We provide solids control equipment to oil gas industry for the drilling mud treatment. Our decanter centrifuge get the good reputation from market due to the reliable quality and good price, and the equipment was used in different industries.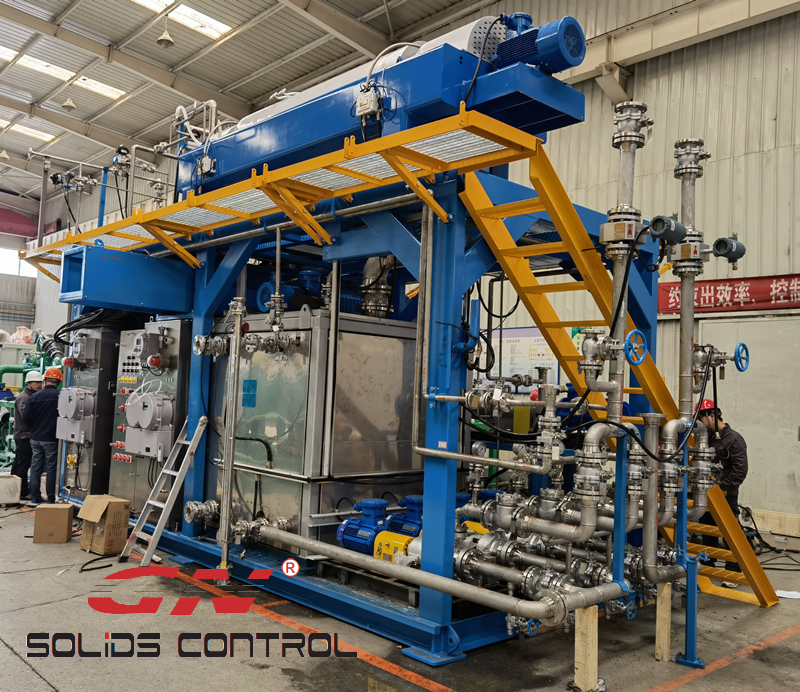 Last week we delivery one separation system to our client for the chemical separation. Little different with the oil gas industry, chemical separation required more higher G force to extract the tiny chemical particle. And also need to reach their requirement to the purity, which means the water content of discharged will be as lower as better. In the chemical separation system, which main include the GN554 decanter centrifuge, flocculant dosing unit and several pumps. Our customer will feed some kind flocculant to combine the tiny particle into bigger one, it will be helpful to centrifuge to remove out the solids as much as possible.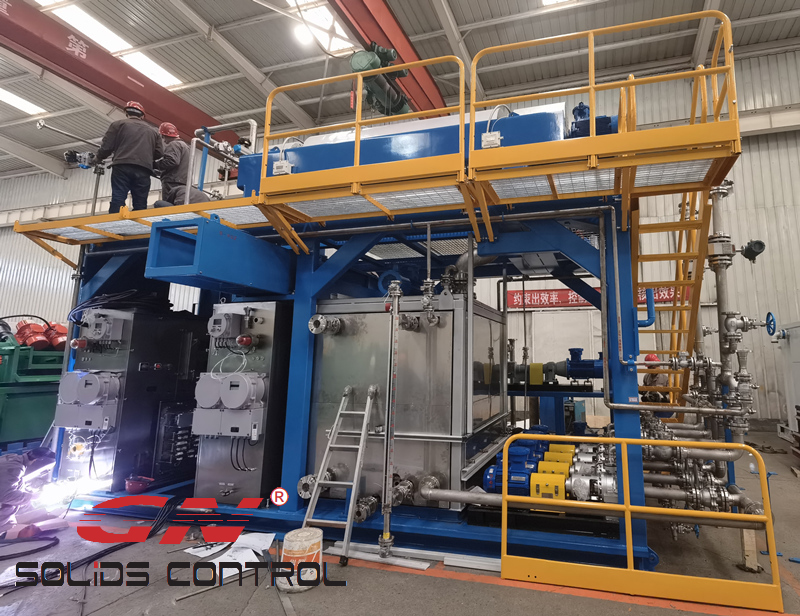 GN553 decanter centrifuge have more longer centrifuge bowl, which means the material will stay longer time inside decanter and get more separation time to reach the better separation. The half bitch angle is specially designed to make the discharged solids dryer and liquid clarify 500 mm diameter of centrifuge make it possible that generate 3000 G force under 2300 RPM. And the rotation speed is adjustable through GN VFD control panel.
From the picture you can see, this system has complex pipeline system, and all design was made by GN. We have an experienced technical team, and good at providing the customized solution for customer. If you also have solids-liquid separation project, welcome to contact us, we will be pleased to support.