Decanter centrifuge is the most widely used solids-liquid separation equipment in vary industries. GN Solids control has more than 13 years experience in manufacture and designing of Decanter centrifuge. We exported our Decanter centrifuge to 76 countries of all over the world, and we get the good reputation from our customer.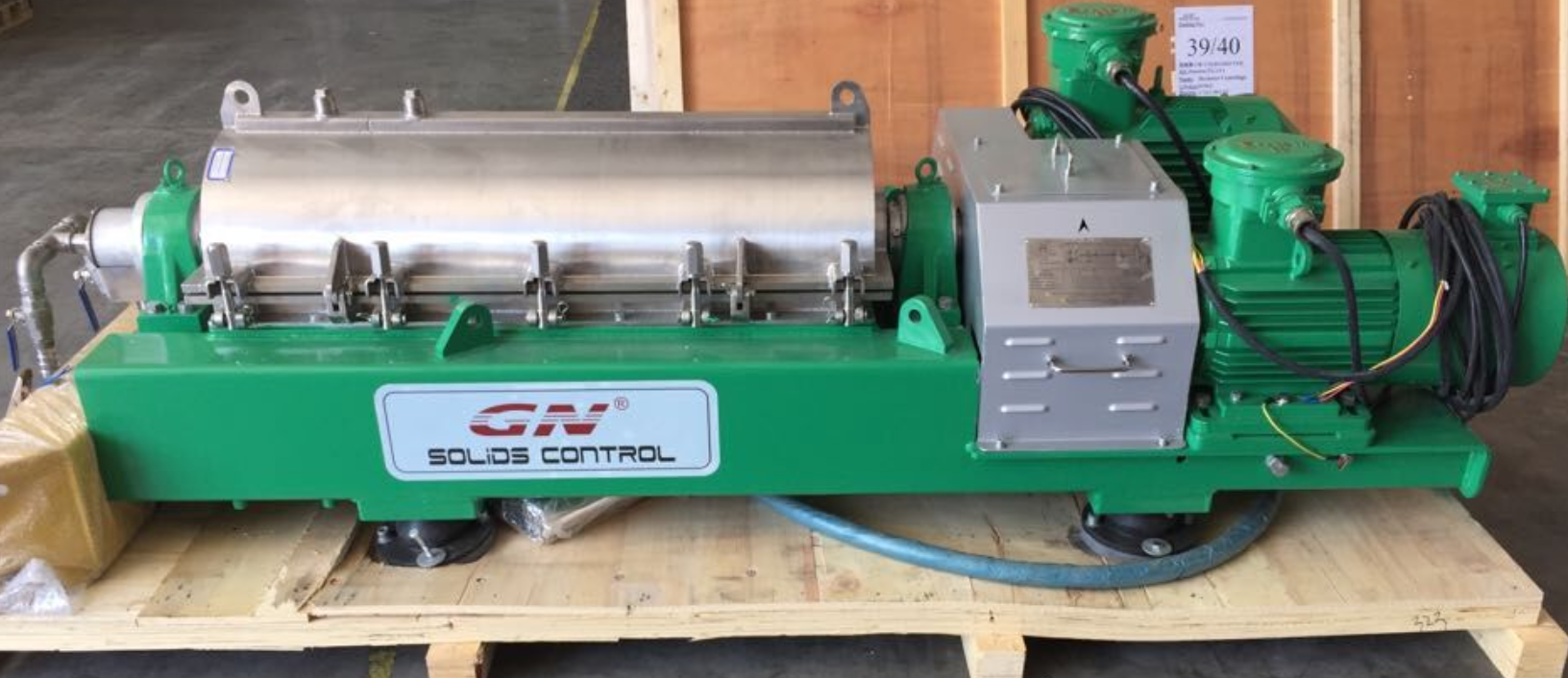 Last week client sent us some chemical sample to test the decanter cent, and to see if our centrifuge is suitable to their manganesesulfate solution dewatering project. In this kind chemical project, most client will require the discharged solids as dry as possible. So we select our T series Decanter centrifuge for this experiment. GNLW-224ET is one mini centrifuge, the treating capacity is 6 m3/hour, and centrifuge bowl is only 9inch, it is very popular in some mining explore project, to use it process the drilling slurry.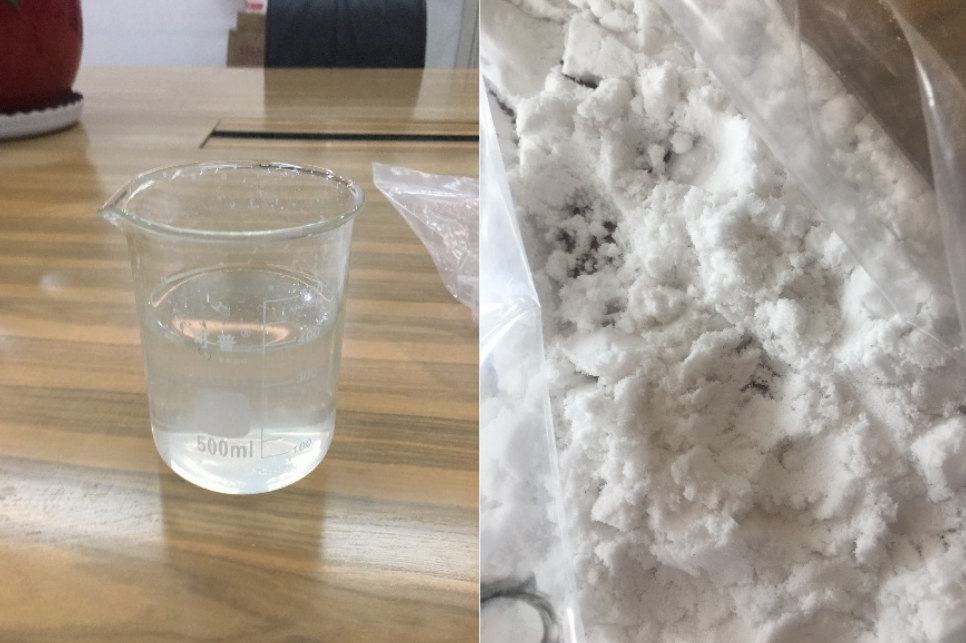 In this experiment, our engineer modulate the saturated solution till we can see the crystal of manganoussulfate. Stop add the solids when the solids content reach 15% the totally same status with customer project. Connect the screw pump, and trans the liquid into Decanter centrifuge. To get the most dry solids, we directly adjust the centrifuge speed into 4500 rpm with 2500G force. Under this work situation, the moisture of discharged solids is 2.58%, and the solids content of discharged liquid is 0.3% in volume rate. This separation result reached client requirement, and more better than they expected. After experiment , our engineer recommend the suitable mode of Decanter centrifuge to client according to the treating capacity.
Decanter centrifuge is the best solution for chemical separation. But we need to select special material to make the centrifuge when separate some corrosive material such as sodiumchloride. The chloridion will corrosive centrifuge bowl and scroll. So it is very important to check with our engineer when you use GN Decanter centrifuge to process uncommon material. Not only decanter centrifuge, but we also can provide disc centrifuge ,screw press etc. If you have demanded on our equipment, welcome to contact us.