GN Solids Control has been providing decanter centrifuges to global customers for a long while. Every year, GN Solids Control manufactures over 500 sets of decanter centrifuges with some other solids and liquid separation equipment. In order to operate the centrifuge well, here are some thing we would like to share with you. Today
we will discuss the lubrication of GN centrifuge.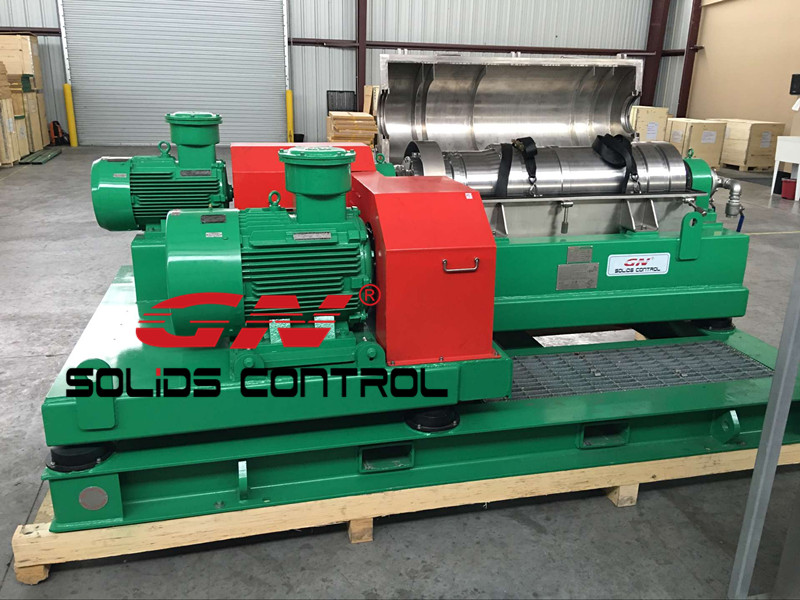 There are some key point need to be lubricated at a certain time: the 2 main bearings as well as the small end cover and large end cover bearings are very important.
Just take an example of the centrifuges that purchased by one USA customer:
1. How many grams of grease should the bearings get that are to be greased every 8 hours (listed as location 2 and 5 in the manuals)? This question is for both the
14" and 22" centrifuge we purchased.
According to our service engineer, every 8 hours you need to add 3~5 times grease by using the grease gun, so it is only around 3g~5g for each bearing. Another way to
judge whether the grease it enough is filling the grease until it overflows from the discharge port.
2. In both manuals it is noted that the symmetry jackscrews should be loosened before greasing the small and big end covers? What does this mean? Maybe it is
obvious when our technician is looking at the centrifuge, but I don't have the machine in front of me.
There are 2 jack bolts (red circular) on the ' Location3 small end cover. You need to loose and take off these 2 jack bolts (sequence not matter), and inject lubricate
from one point, when you see new lubricate come out from the other point, then the small end cover is totally replaced with new lubricate. Same as large end cover.
Anytime and anywhere, we can send our engineer to help customer set up the centrifuge and train their workers globally.