Centrifuge is one kind equipment that used for the solids-liquid sepration . It has wide application in different industrious ,such as the energy, chemicals, pharmaceuticals and so on.Through the high rotated speed ,the solids and liquid contain in the material will be separated.Higher density solids will sink to the bottom and lower density liquid will be on the top layer.This is the centrifuge principal of separate. According to the different G force ,the centrifuge can be classed into low speed and high speed .Such as the Disc centrifuge belong the high speed and G force bigger than 10000G. Under such the big G force ,even the material with little different density can be separated, so the Disc centrifuge is mainly used to extract some material,such as protein,chemical etc.But we should noticed that the solids content of feeding material should less than 3%.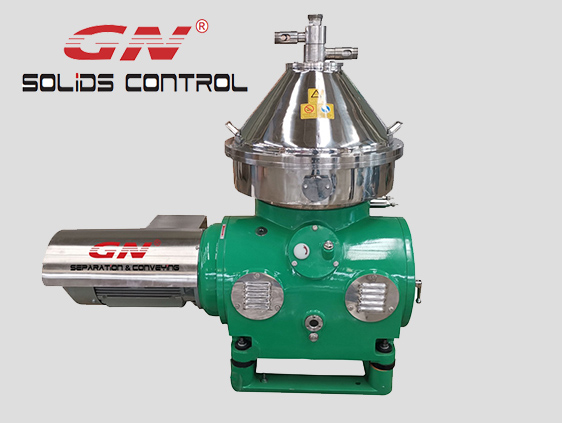 In most time, we will use decanter centrifuge to separate the material first, Which is one kind low speed centrifuge,the G force between 2000 to 3000 G,the feature is that decanter centrifuge can treat the material with 20% solids content. Most of the particle between 2-5um will be separate under this G force.So it is good choose to treat material firstly between feed into disc centrifuge.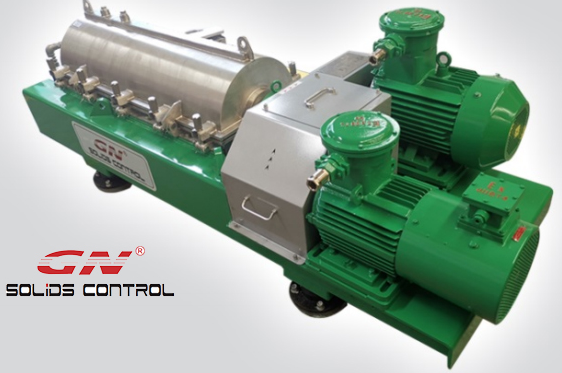 When we select the centrifuge model, we should know some data about the material. Such as the solids content, the particle size,the treating capacity, then we can know which model is suitable. Sometimes we also need the other flocculant to assist to get the separation purpose,the flocculant can combine the tiny solids into bigger and convince to separate. For some separation project ,which is a complex process, which need a whole set solution. GN solids control has the full experience of separation on the drilling mud,waste water treatment,mining slurry,soil remediation etc. If you have these demand, welcome to contact us.