GN Solids Control manufactures over five thousand pieces shaker screens every month. With more and more orders we receive from global drilling companies or trading companies, GN Solids Control opened another factory which is only 10 mins drive from GN headquarters.
With the opening of GN Solids No. 2 factory, GN Solids Control can manufacture twice of the current quantity. Different brands of replacement shaker screens are manufactured by GN Solids Control; most of them are famous brands such as Derrick, Mi-Swaco, NOV and FSI etc.
In North America (especially in USA), many drilling companies' headquarters are located in Houston, TX. Due to the low oil price, most of the drilling shakers are trying find some long term supplier or manufacturer to provide replacement shake screens for them.
GN Solids Control has a large warehouse in Houston, many shaker screens are in stock. Shaker screens are manufactured in two types: one is metal frame and the other is composite screens.
Nowadays, more and more drilling companies are using composite material shaker screens as they last longer than metal frame screens. Generally speaking, metal shaker screens need to fix with rubber to ease the cushion. While the rubber is easily getting aged if the shaker screens are stock for a long time which will cause unsatisfied working performance. So from this point, we usually recommend our customers to use composite material shaker screens if they are not to use them immediately.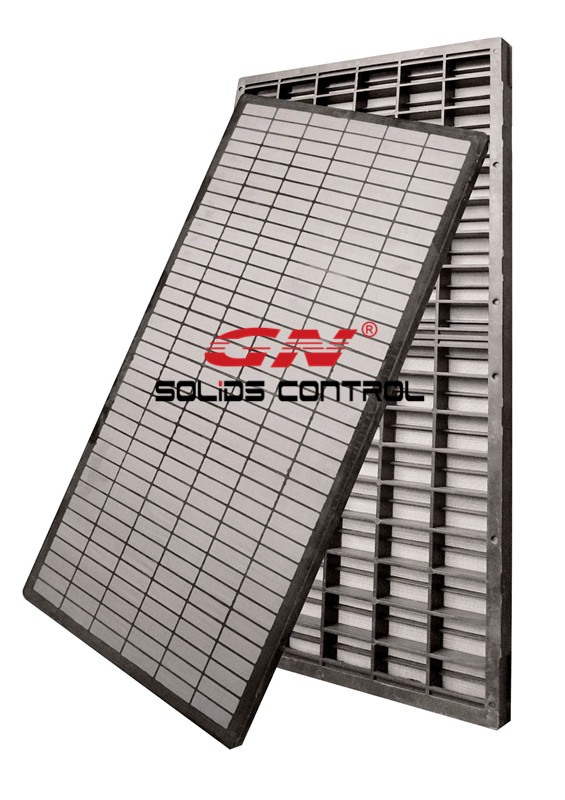 Besides those standard replacement shaker screens GN manufactured, GN also provides customized shaker screens. Samples or pictures need to be provided so our engineer can check whether we can manufacture them.
Customized shaker screens are not used a lot, as most of the drilling companies are using well known shakers, so GN typically stock those common used shaker screens in Houston warehouse. If you have the needs for customized shaker screens, welcome to connect with us.