GN Solids Control is a shaker screens manufacturer who has long time manufacturing experience. As time went by, more and more shaker screen users are using GN screens to replace those OEM screens.
GN Solids Control now manufactures more than five thousand pieces shaker screens monthly. GN Solids Control delivers shaker screens to customers from more than seventy countries and regions. GN Solids Control has been providing shaker screens to most of those large oil and gas end users.
Although GN Solids Control is a China manufacturer, GN Solids Control only uses the world famous raw materials, such as the shaker screens GN Solids Control purchase from YKM, which are also largely used by Derrick and Mi-Swaco.
GN Solids Control opened the No.2 factory, which mainly manufacture shaker screens in the this February, 2017. Now GN Solids Control is able to provide more than five thousand pieces every month. GN Solids Control has a whole manufacturing production line includes robot welding machines, mould injecting machine etc. Various types of shaker screens can be manufactured by GN Solids Control.
GN Solids Control is able to provide the following replacement shaker screens: Nov Brant Venom or King Cobra, NOV VSM 300, Mi-Swaco Mongoose/ Meekat, Fluid System 5000, Derrick 500 or Derrick 2000 etc. Most of screens that GN No.2 factory provided are composite frame shaker screens.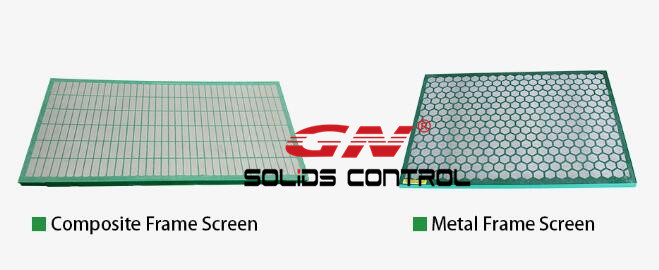 GN Solids Control made composite frame screens are largely stocking in GN Houston warehouse. GN Solids Control warehouse now can stock more than 6000 pieces shaker screens which cover most of those very popular shaker screens from API 20 to API 325.
As a branch company, GN Solids America LLC is developing so fast with the great support from GN Solids Control. GN Solids America is located in Houston, TX 77040, close to highway 290 and 8. Every day, there are shipping company come to pick up shaker screens and deliver to the different drilling rigs sites.