Are you looking for the most cost- effective shake screens? Are you want to have some screens in s short time? Then you need to connect with GN Solids America LLC for shaker screens.
GN Solids Control is a leading manufacture on shaker screens, over 5000 pieces of screens are manufactured. Now GN Solids Control manufacture all the replacement screens which can be used one Mi-Swaco shaker , Derrick Shaker (500 and 2000), Fluid System shaker, NOV Brant Shaker etc. GN replacement screens are widely used in over 74 countries and regions, more and more shaker users are coming to GN to purchase shaker screens. And GN Solids Control also provides customized logo and API tag for various shaker manufacturers.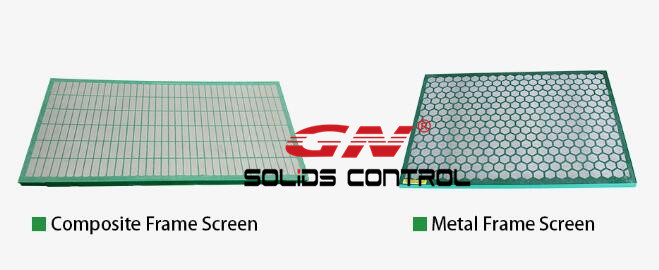 With the opening of GN Solids America LLC, more and more local customers from North America are getting to know GN shake screens. Now GN Solids Control has more than 3000 pieces shaker screens are stocking in Houston warehouse. Basically, GN Solids America LLC keeps replacement Mi-Swaco Shaker screens, replacement King Cobra/ Venom screens, replacement 285P (Nov screens), replacement FSI screens as well as replacement Derrick screens stocking in Houston.
Whenever customers have immediate demands, shaker screens can be packaged and delivered in a really short period. Shaker screens are wearable parts, you use them and you throw away. We have to admit that the manufacturing cost is pretty high in USA, while if we made in China, we can help customers save a lot. For the typical drilling rigs that uses 4 sets of Mi-Swaco shakers, screens need to be changed every 3~5 days, which is around 120 pcs shaker screens. If customers use GN replacement composite frame screens, customers can save at least 100 usd for each piece, which is 12,000 usd/ month and 144,000 usd/year. GN Solids Control has widely tested GN made composite screens, for the same drilling mud, GN screens are even performing better.
Please call 713-878-0880 for the most cost-effective shaker screens.