GN Solids Control is one of the most famous leading manufacturers for separation equipment. Solids Control and waste management systems are widely used in over 60 countries. Now over 5000 pieces shaker screens are manufactured by GN Solids Control every month. Besides those above solids control and waste management equipment, GN Solids Control also provides shaker screen production line.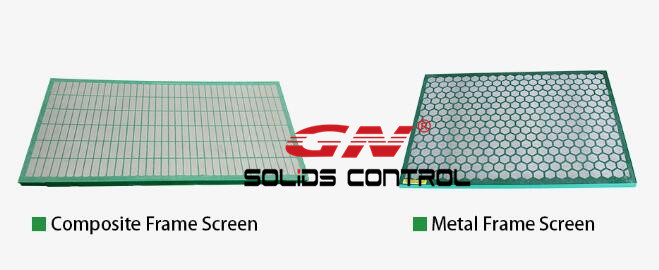 As the shaker screens are manufactured in two methods: one manufacturing way is by using mould injecting production line, the other is using power coating production line. Due to the composite frame shaker screen's patent issue, no manufacturer in North America can manufacture composite screens. So the mould injecting production line cannot be used in North America. While for the powder coating manufacture line, it is totally OK to operate the manufacture in North America. GN Solids Control has already provided several sets of the manufacture line to some customers. Different shaker screens mould is provided. Customers only need to purchase the screen cloth, and GN Solids Control will put the specified screen cloth (2 or 3 layers) in sequence in order to form the API no (which also means the conductance point, separating room etc).
Due to the Composite Frame screens (made by Injection Molding) patent owned by Mi-Swaco, we recommend to manufacture metal frame screens in USAGN shaker screen production line includes the following equipment:
1. Metal Cutting (Nesting) Machine
2. Bending Machine
3. Punching Machine
4. Sand Blasting Machine
5. Thermal Drying Tunnel
6. Plastic Coating Machine
7. Heat Pressing Machine
GN Technical Support to teach your people make shaker screens and onsite commissioning is included in the whole purchase price. While accommodation, food and travel cost should be covered by your company. Two workers for production about 100Pcs of shaker screens within one working day. Robot can be also used for metal frame welding also helps to guarantee the manufacturing consistency.