GN Solids America was funded in 2013, as branch of GN Solids Control, it main provide service to north and south America market for quick response. Not only a office , we also built warehouse in Houston to reduce the shipping time. GN main produce separation and conveying equipment for different industries, especially in the drilling, our equipment get good reputation with stable quality. Not only separation equipment, GN centrifuge pump,screw pump ,submersible pump these equipment as corollary equipment of separation system, they are also popular in the market, especially the vacuum pump.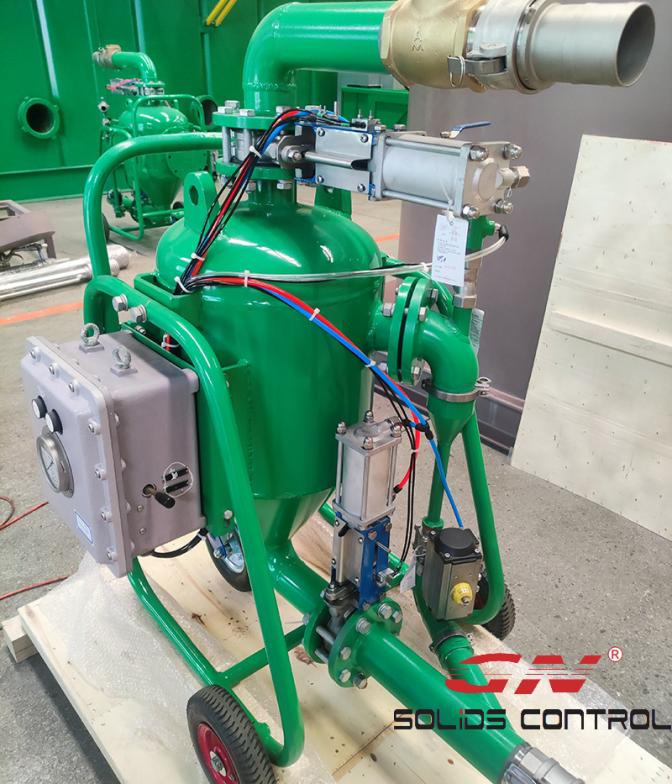 Last week, we delivered several sets vacuum pump to Houston warehouse. It is different with the normal pump ,it used to transfer the material with high solids content or solids particle that smaller than 50mm, such as the drill cutting, waste water from mill, cement etc. Vacuum pump is driven by air. The transfer capacity can reach 10m3-40m3 depend on the material density and viscosity. Pump empty the air and generate suction force , the material will be suck in to pump body. Then the air compressor will convey high pressure to the pump and push the material to discharged port. The pump max suction distance can reach 50 meters, and max discharge distance can reach 500-1000 meters.It is long suction and discharge distance, but the pump suck depth is less than 12 meters in vertical. This limit some client to use it transfer sludge from deep pit.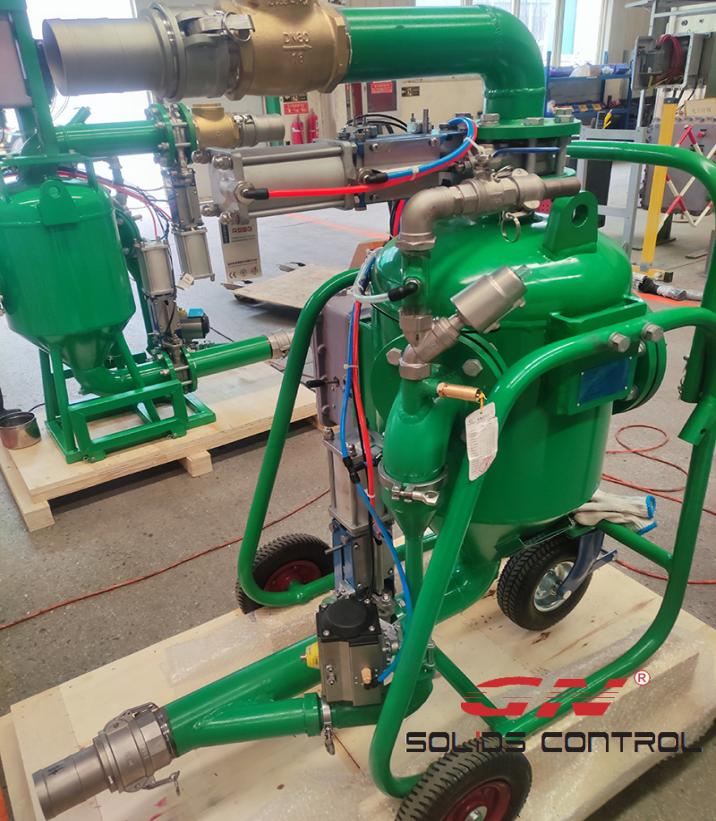 As we know, only 3 companies in the world can manufacture this kind pump. And GN Solids America LLC is only vendor to provide this pump. Even so,GN price is very reasonable and competitive compared with some other pump supplier. With the widely application , GN vacuum pump are known by more and more people , we improved our inventory to make sure the quick delivery. If your project have demanded on this pump, please contact us.