After 13 years development in the solids control industry ,GN has the built the rounded system to manufacture solids control and waste treatment equipment. As we all know these equipment is used to separate out solids from the sludge ,all these system need centrifuge pump to transfer material .Centrifuge pump is widely application in different industrious.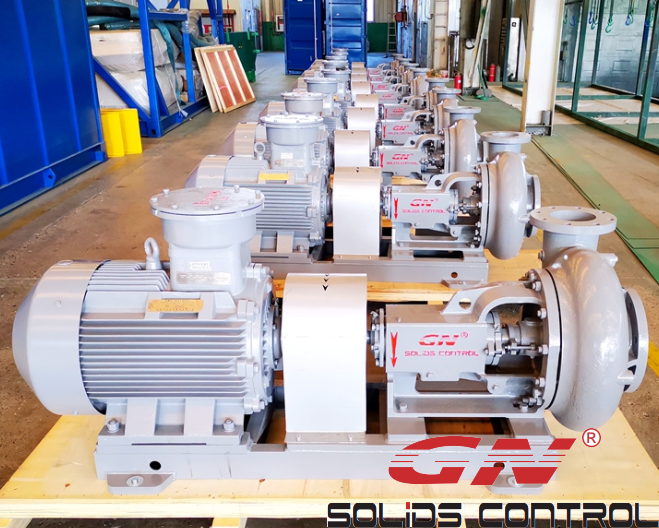 Centrifuge pump is one kind pump that take advantage of centrifuge force to transfer the material. It main involve the pump head and electrical motor , which is very simple structure. As usual the pump capacity can reach 320material /hour with 75kw motor , so it is a good choice for some project that require big capacity . This pump can not suck ,so the inlet need to submerge into the liquid , and pump lift between 20-35meters when pump clean water .The density of material is more bigger ,the capacity will be more smaller.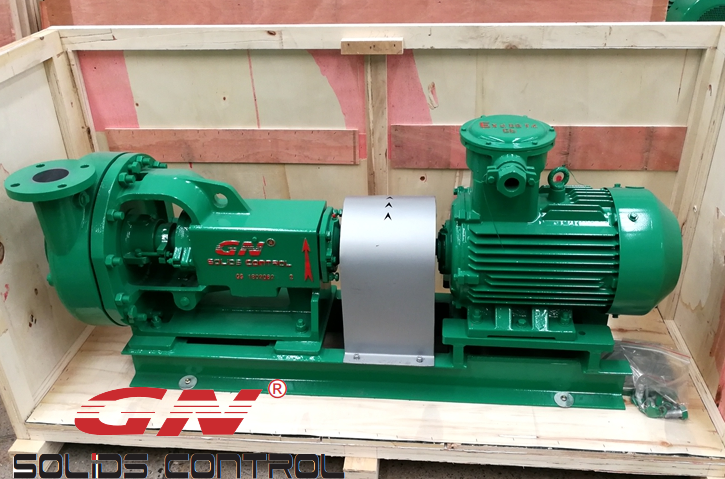 There several big and famous pump manufacturer in the world .GN centrifuge pump parts are 100% interchangeable with pump from these famous brand , quality is stable and get the good feedback from customer .The interchangeable parts means that it is easy for client to find the part supplier in their local ,which is convenient for the after sales. In the drilling mud system , the centrifuge pump can be used to feed slurry to shakers ,or combine with mud hopper to be a jet mud mixer .When feed slurry to the mud cleaner ,the pressure usually require 0.2-0.4 MPA , the small pressure will lead to bad separation performance ,so need to pay attention to the pump pressure.
GN can provide different capacity pump and parts ,the electrical motor selected the famous brand of China , table quality and good after sale service ,if you have demand in pump , please feel free to contact us .