GN Solids Control has been funded for more than 14 years. From the date of establishment, we are focused on the solid control industry and serve the drilling company and oil gas company , and help them solve the drilling mud treatment problem. In oil well drilling, the mud is very import middle material to cool the rig and carry out the drill cutting from well. It almost use the solids control system to finish this treatment.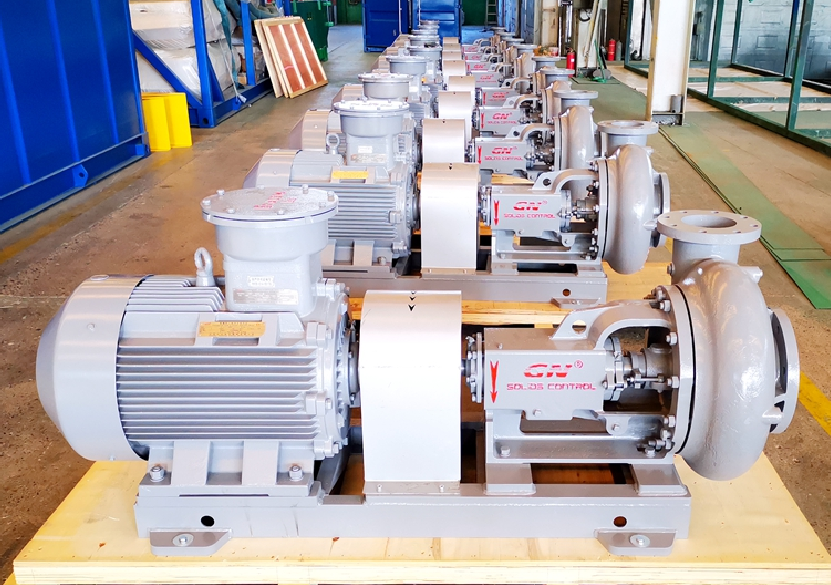 As we all know, the mud system has several different kind equipment and mud tank. Which need many pump to transfer the the slurry from different tank. Centrifuge pump is the most common be used for in solids control system. At beginning, GN design the system ,and purchase the pump from other supplier for our solids control system. But the quality is not stable. Then we decider to make our own brand centrifuge pump with stable quality.
GN decanter centrifuge is one kind equipment with simple structure and stable quality. The pump connected with a electrical motor, through the motor drive the impeller to reach the slurry transfer. It can transfer the slurry with high solids content, but we need to note high solids content material will speed up the pump wear, especially the impeller. Centrifuge pump has not the ability that suck the material , the liquid level need to higher than suction port.
In the centrifuge pump , which has many spare part, so it will need supplier can provide the part quickly when client maintain the pump. Considered this point, GN decanter centrifuge spare parts are 100% interchangeable with Mission Magnum. Client can get the parts from GN ,or directly use Mission part. That will be convenient for client to repair the pump.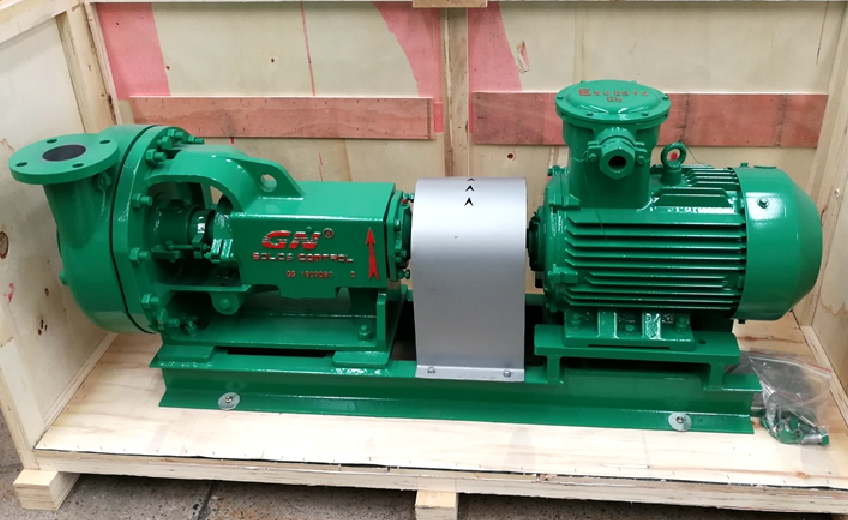 GN centrifuge pump have several kind model from 11kw-75kw with flow rate 45m3/hour to 320 m3/hour. Client can choose according to the requirement. For America user, you can directly purchase from our Houston warehouse and also the after sale service. GN centrifuge pump is stable with competitive price. If you want to know info, welcome to contact GN Solids Control.