GN has focused on the solids-liquid separation for more than 15 years. At the beginning of GN, we main provide the service to the oil-gas company ,mud slurry company to treat the drilling mud, and we produce the equipment for our customer, such as the decanter centrifuge,shale shaker. Most of our before equipment is used for the 2 phases separation. But for some project, which require the 3 phases separation for the oil,water,solids. With the client requirement ,we produce the 3 phase decanter centrifuge by ourselves.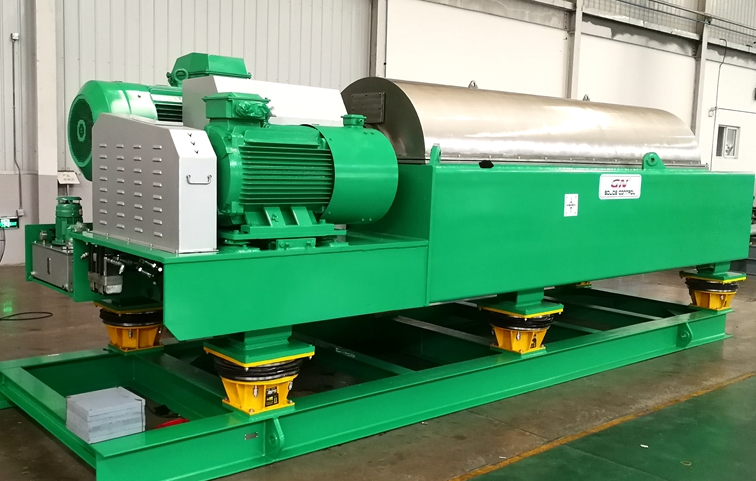 The 3 phase decanter centrifuge utilized the same principle. The different density material will separate into different layers under the force that generated by the high rotated speed. The solids will be on the bottom layer, the water stay on the middle layer, and the water in on the top layer. Solids and water are same way to discharge, but the oil will be pumped by a centripetalpump. According to the capacity ,GN Decanter centrifuge have 5m3,10m3 and 15m3 the 3 different models. The biggest rotated speed can reach 300 RPM can generate 3060G force. All different model are driven by VFD, the rotated speed is adjustable.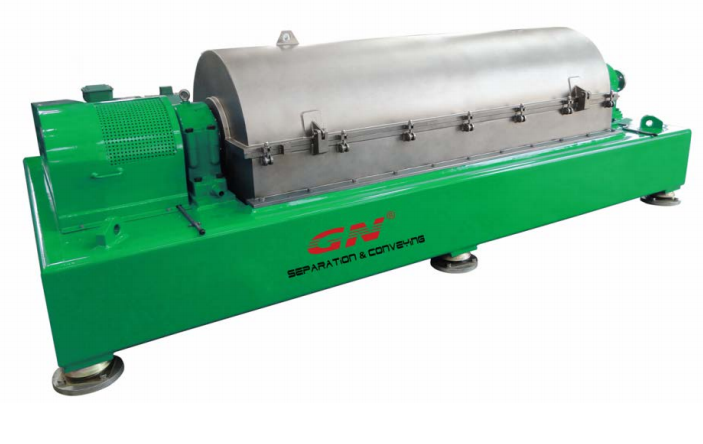 GN decanter centrifuge has lots of feature. As we all know the screw sclloper is very easy to wear under the touching with material with the high rotated speed. GN select tungsten carbon tile to bolt on the screw for the long life time ,even the tile is consumed, it is very easy to take down and you just to replace the broken part ,because it bolted installing. The rotated bowl are passed 3 times for the balanced test to make sure the perfect work performance. And also the material choose the SS306 for more longer life time.
GN 3 phase decanter centrifuge can be used on many different industries, the oil sludge treatment ,the kitchen waste treatment, the chemical material extraction etc. If your project have the demand on the 3 phase separation, welcome to contact us , we will be pleased to share our experience and provide the equipment for your project.