Shale shaker is the most featured equipment of GN. GN Solids control was funded on 2007, shale shaker was our first equipment in all GN products line. Every year we exported more than 300 units shale shaker to all over the world, include some the top oil gas company. This shaker got his reputation from market. For currently, GN has different models shale shaker with vary treating capacity and different technology for vary application, Such oil gas, water treatment, mining slurry treatment, these different industry will use different technology.
Last week we delivery several shale shaker to offshore drilling platform. It is different with the normal shaker, because this shaker have dual motion, line and oval vibration locus. As we all know the line vibration locus is very normal ,most shaker in market is line locus, it is high efficiency and it can generate higher G force. But for some soft solids material, the line vibration locus may broken the solids and low the separation effective ,lead to the solids content is too high. For there delivered shale shaker, which not only has the line vibration locus ,it also can Switch to oval locus. Oval vibration is more soft and it can protect the solids to low the rate of solids broken. However, client can switch this 2 application according to project situation.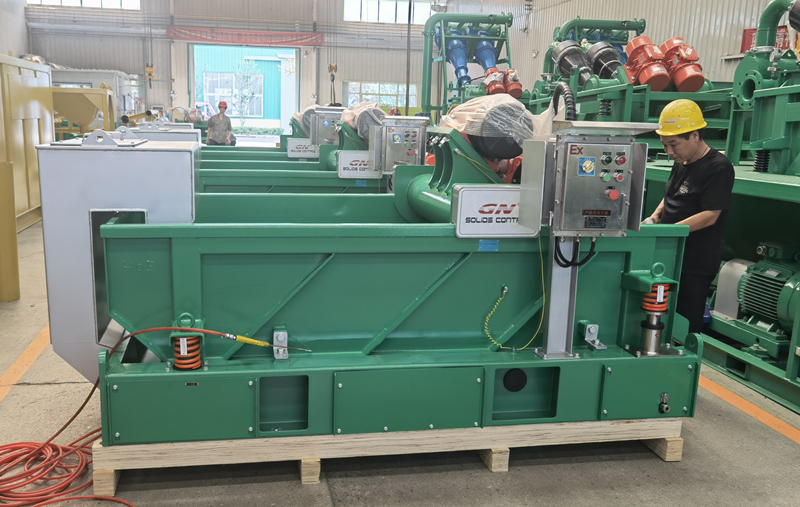 For offshore drilling, the painting is also difference. The normal coating is hard to defend the corrosion of sea air, because it include the chloride and high salt. GN offshore equipment coating have the special treatment, which has more thick painting, and the surface is more smooth.To defend the corrosion ,we take the paint technology not coating, and also use the famous paint of the world. All these make sure GN equipment have longer life even they were used in the basest environment.
To different application sceanrios , GN will recommend the most suitable proposal to client, if you have demand on solids control equipment, welcome to contact us for more information.