Solids control equipment is the core business of GN, and we have committed to server drilling mud company for more than 15 years. Not only the equipment ,but also some customized system, such the mud system, drilling cutting treatment system, oil sludge treatment system etc. We accumulate large experience of the drilling mud treatment as we worked on different situation drilling project.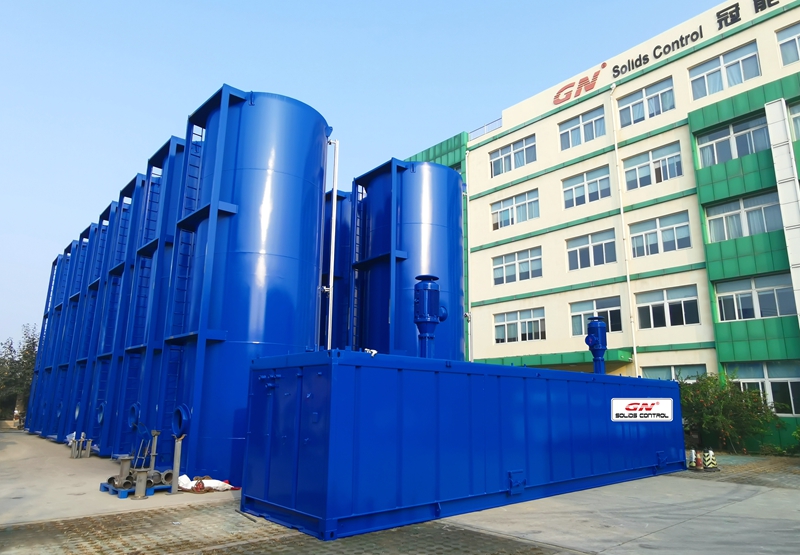 Last week, we just finish the produce and commissioning the drilling mud station for our South Americas client. This mud station is consist of 14 Pcs 500bbl vertical mud tank and 1 Pcs 500bbl mud mixer tank. It is a complex mud station, which can store the diesel , clean water and some solids of mud additive. One set 75kw centrifuge that can suck the mud from every tank.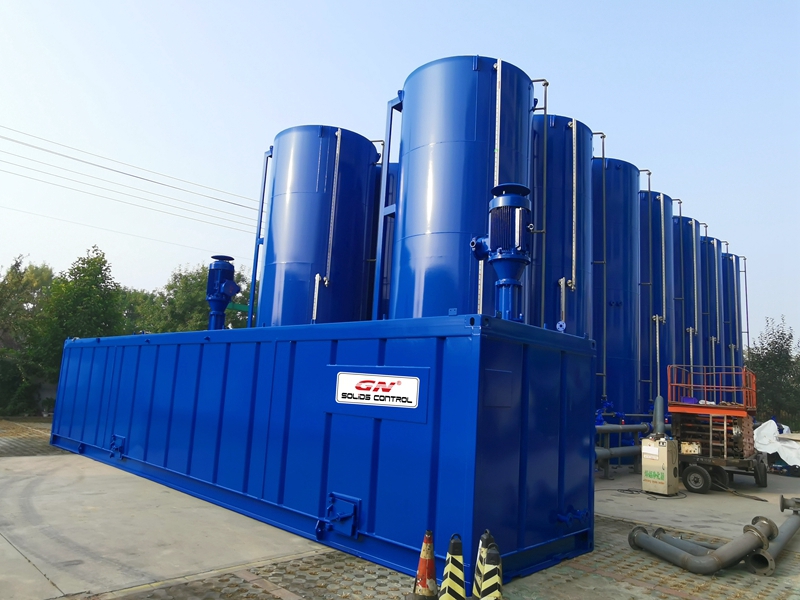 As we all know the drilling mud is very important for the oil well drilling, which can protect the rig machine ,lubricate the drills ,balance the well pressure and carry out the drill cutting from the oil. The mud station is one of the most important of the drilling system to provide the high quality mud. So the mud station must be reliable. 500bbl is a big volume and the vertical tank cost is higher than the cuboid tank. Considered the transportation and also the job site area ,GN technical team choose the vertical tank even the cost is more higher. The client is urgent and require 40 days to finish all the manufacture, it seems impossible, after the discussion, the whole manufacture department support this project and we finally completed all the manufacture with high quality. From the picture you can see, every tank is huge, which required the high welding technology and machining precision , the success of this project is benefit by our full experience of some the big mud system.
Our team is excellent with the attitude that supply the best solution to save the problem for customer. If you have demanded on the solids control equipment, welcome to contact us.