Hydrovac excavation is one popular in developed country. It utilized the high pressure water flush the ground and finish the excavation. Compared with normal excavation method, it is high effective, will not damage the pipeline under ground, and also the sludge will be sucked by hydro vac truck, so there is no pollution. However, the collected sludge always the big problem for treatment. GN dewatering system is specially used to treat this kind sludge. Last week ,we delivered 1 set dewatering system to our New Zealand client.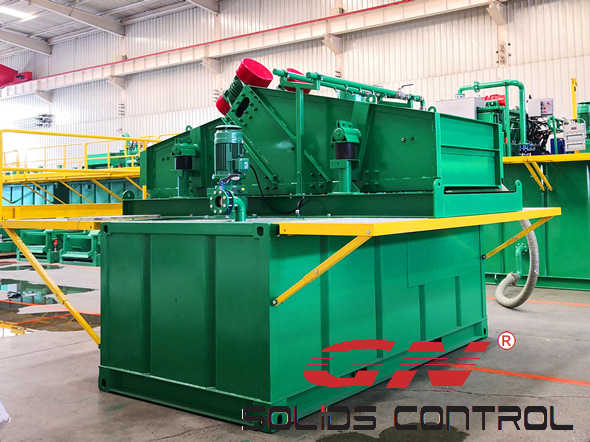 In this dewatering system, this will include mud catch hopper, coarse shaker ,mud cleaner and decanter centrifuge. As we know ,the sludge will be collected by hydrovac truck, the catch hopper make it easy that truck can directly dump the sludge into the hopper. It will improve the efficiency and prevent the splash. The catch hopper will feed the sludge into coarse shaker. The sludge always include some big solids ,such as gravel ,plastic, stone etc. Coarse shaker can separate out these big size solids, and finished the first stage of classify.
The liquid after coarse shaker will be feed into mud cleaner , through the the hydrocyclone , the solids that bigger than 40 micron will be remove out . In this step, the solids content will down to 20%. This is very import for the next separation stage by decanter centrifuge. Because the high solids content slurry will affect the working performance of decanter centrifuge.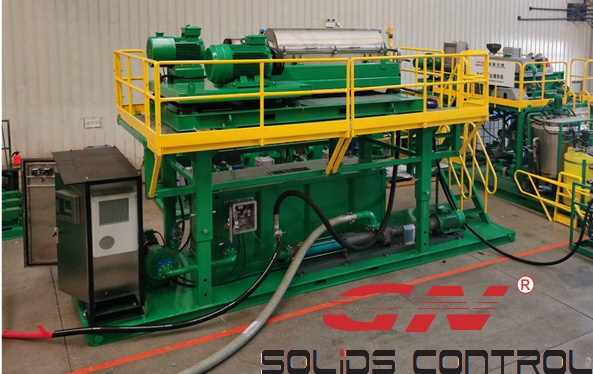 In the final stage, the decanter centrifuge will separate out the solids smaller than 20um .Under the max 3000 G separation force, 95% solids will be removed. The discharged water is clean enough to reuse for the hydrovac excavation. This will save much cost of water. Meanwhile, the recycled solids can be used for building material according to the size. GN dewatering system is environment friendly, it get the good feedback from client to solve the sludge treatment problem , and recycle the water and building material to save resource.
We had built 11 sets dewatering system in North America, if you have demand ,welcome to contact us for more information.