GN Solids Control designs and manufactures many different kinds of shaker screens, there shaker screens can be effectively used to replacement many well-known shaker screens. GN Solids Control now has two manufacturing plant, with the use of GN No.2 factory in this May, GN Solids Control can manufactures twice the volume of shaker screens as before. GN Solids Control is able to provide over five thousand pieces shaker screens before, now GN can provide more shaker screens in a shorter period.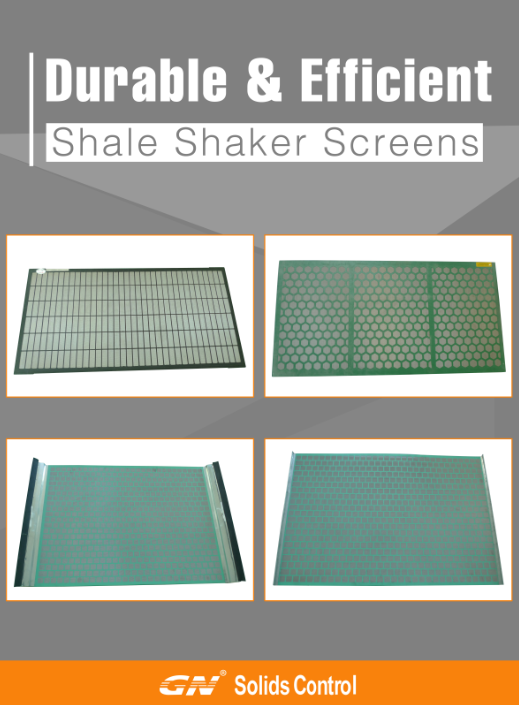 GN Solids Control has been working on manufacturing shaker screens for many years, until now there are customers from over 60 countries are using GN shaker screens. Since the year of 2014, the global oil price is going down gradually, now the global oil and gas market is still pretty slow, however, due to many drilling companies are trying to cut cost on equipment invest, GN Solids Control sells more shaker screens than the past several years.
Now GN Solids Control provide OEM shaker screens, these replacement shaker screens can be used on shakers such as Derrick, MI-Swaco, FSI or King Cobra etc. GN Solids Control has helped customers keep the material cost in a relative low level as the shaker screens are wearable parts need to be changed every 7 or 10 days.
GN Solids control manufactures metal frame shaker screens and composite material shaker screens. Although the metal GN shaker screens is little bit cheaper than composite material shaker screens, composite shaker screens can be used for a longer time, and customers just need to pay 3 or 5 dollars more.
GN Solids Control also provides customized shaker screens in order to meet customers changing demands. Customers logo can be put on our shaker screens package if the purchase quantity reach to 500 pieces.
Some special composite material shaker screens can be also customized which will need to manufacture new mould. The good point is those special composite screens help to expand the business as the end user can only purchase shaker screens from them after they sold shakers.