After 13 years development ,GN is always consistent to provide the separating solutions for global customer .At the begin of company fund, we devote ourselves to reduce the cost for the solids-control industry by providing the high effective equipment . We do invest large capital to develop the new technology and new equipment based on the customers' requirement. As we all know ,GN have the series equipment for different size particle separation ,shale shaker ,mud cleaner ,Decanter centrifuge ,degasser. Sometimes when the particle size smaller than 2 um with the low solids content , even the decanter centrifuge can not remove the solids from the liquid, then we need to add flocculant to mix with the material .This chemical will combine the tiny particle into big size ,and then our centrifuge can separate the solids with high efficient.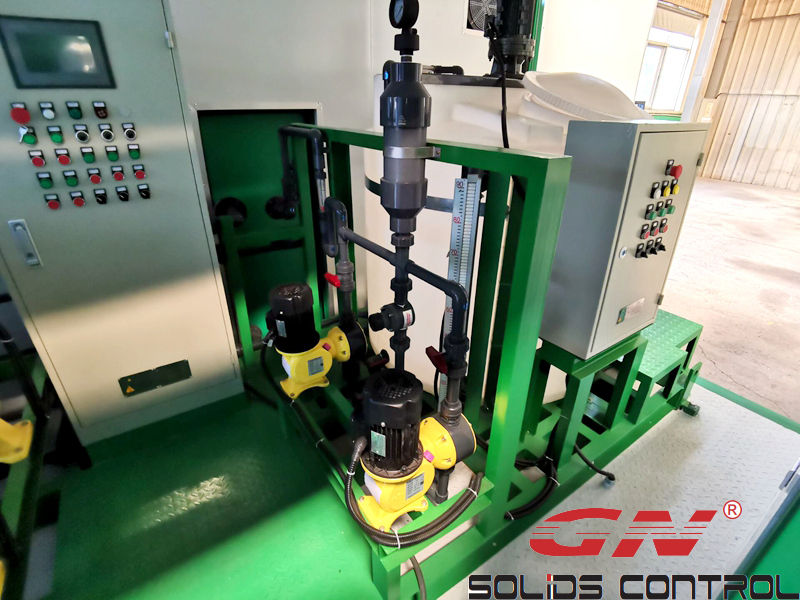 Last week we delivered 1 set chemical dosing unit to Africa customer .This unit be used for a dewatering project .After the testing in lab,our client find the adapt chemical and dosage for his slurry ,so in the actual operate ,which will need chemical dosing unit to control the dosage. This unit is a automatic machine , operator just need to set up the dosage in the control box, then will accurately feed medicine.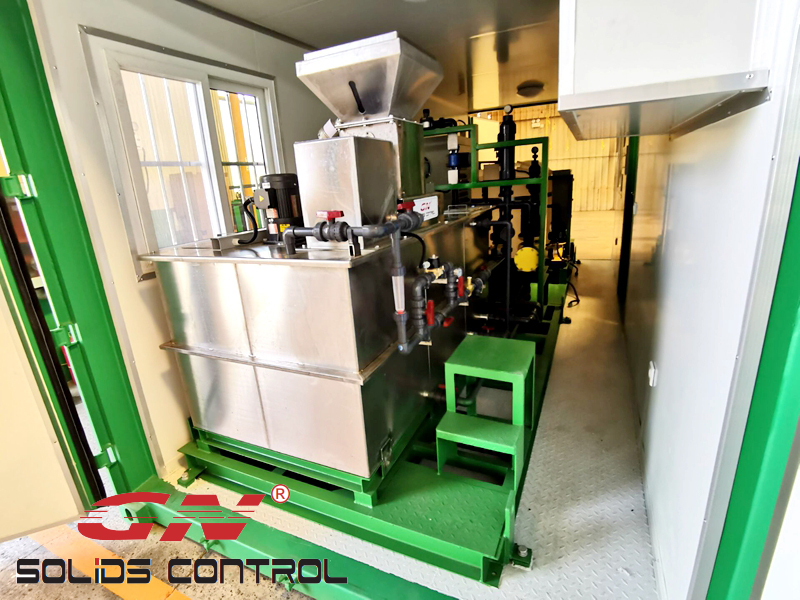 The unit main include medicine hopper, tank,flow control pump,water tank , control box . And for this special using situation with high temperature in Africa , our engineer equipped the air condition to ensure the unit best work performance. The flow measuring pump is diaphram pump equipment the control to adjust the flow. As we can see from the picture ,there are agitator on the tank ,this main used to mix chemical and water,after mixing the liquid will be pump into dewatering system.
This unit not only used for flocculant feeding ,but also can be used on some other chemical ,such as demulsifier . If you have demanded in this equipment , welcome to contact us , we will be pleased to share our experience and provide the technical support.