The market is pretty quite, but China drilling waste management market is booming. From a few years ago, when we decided to invest on the driling waste managment, we never estimated the demand will be far more than solids control system.
Beyond that, GN is the first company exported drilling waste management system to Russia, and at the first time, it is to big players, Baker Hughes. Now more and more Russian clients knows us, and get in touch with us. One more system to Russia recently.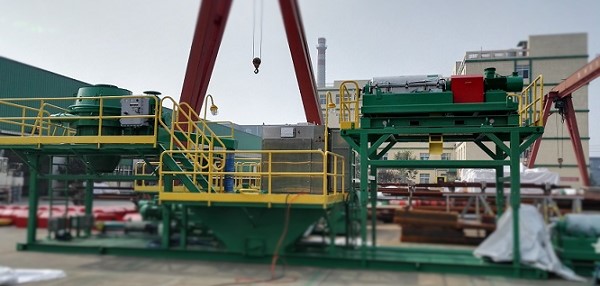 After sent the unit to Baker Hughes, and get very good feedback, it becomes a very popular design, also more and more competitors do the similar modifications.
Basicly, it contains a cuttings dryer, and a centrifuge, c/w feeding pumps, flushing pumps, feeding screws, intermediate tanks, and flexible lifting frame supportings.
For more convenient layout on site, we also have separate modular parts options. This will be shown in Shanghai CIPPE exhibition.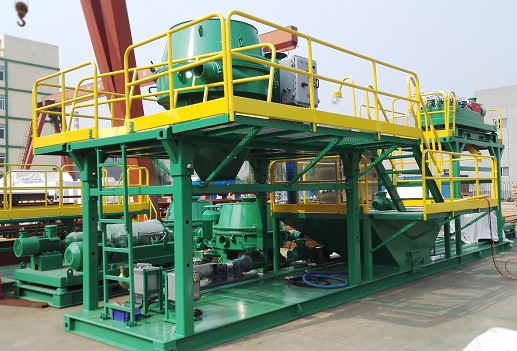 Modular units for drilling waste management is becoming more and more popular, because of the small dimension and small weight, flexible for transportation and jobsite layout. Different kinds of soft pipes, screw conveyors and pumps are the blood vessel of the whole drilling waste management system, to connect the key equipment. GN Solids Control will take the key equipment to oil show.
For the all in one system, it is more convenient to move the whole system. And after settled, the postion of the equipment is certain, for long time operations, this is easier for all the on site operaters.
Remark: GN vertical cuttings dryer can also be used for WBM drilling cuttings treatment. Compared with High G dryer, the treatment results is much better, however, the power consumption is much bigger. The vertical cuttings dryer is 55kw for big size cuttings dryer (GNCD930 dryer) and 37kw for mini vertical cuttings dryer (GNCD730 dryer); only 3.88kw for High G dryer (GNZS594HGE-LD). Operation cost of vertical cuttings dryer and high G dryer is almost same. The most costly operation parts for vertical cuttings dryer is screen basket; the most costly operation spare parts for high G dryer is shaker screen. They both need to be replaced after some period use.
Also a lot of customized choices are availalbe, kindly let us know your requirement, then we can supply you with the right solutions.