GN Solids Control is a top shale shaker manufacturer, varieties of shaker screens have been manufactured by GN Solids Control every day. With more and more shaker screens are used by world customers, GN Solids Control has won a very good reputation as the most cost-effective shaker screens manufacturer.
GN shale shaker screens have already been by widely used in over 70 countries until now, due to there are more than 900 drilling rigs in North America, GN Solids Control has also known by GN Solids America LLC which is the branch company of GN Solids Control. GN Solids America LLC has a large warehouse in Houston, thousands of shaker screens can be stocked here along with some shale shakers, decanter centrifuges and cuttings dryers etc.
GN Solids America LLC keeps selling shaker screens in North America. There are many old customers keep purchasing from GN Solids regularly. GN Solids Control delivers at least one 40Ft container from China to Houston every month. One 40ft container can be filled with almost 1500 pcs shaker screens. Plus those several thousands of shaker screens stocking in Houston warehouse, so GN Solids America LLC can always have those best-selling shaker screens for customers and can be delivered to customers' work sites pretty fast.
GN Solids Control mainly keeps stock of replacement screens such as Mongoose, Venom/ King Cobra, Fluid System or Derrick screens in Houston. Most of the screens are composite frame screens which are very popular than the traditional metal frame shaker screens.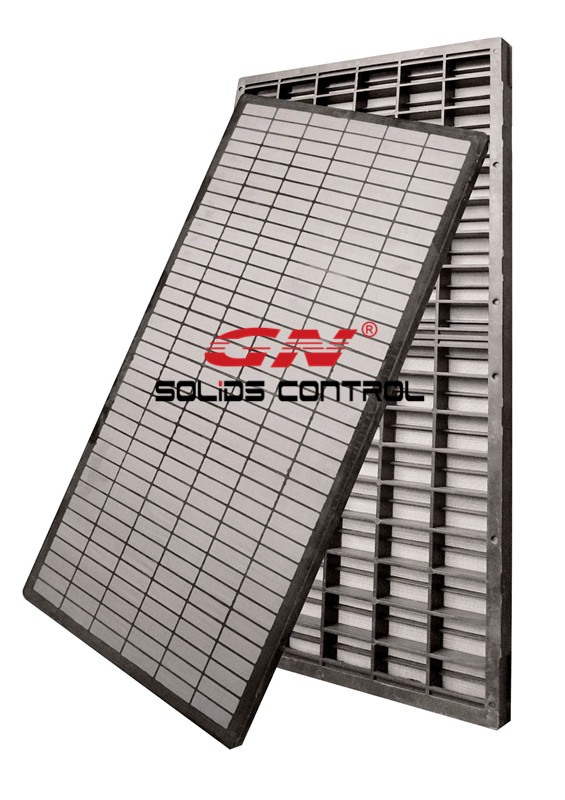 GN Composite Frame screens are much lighter than metal frame screens. High quality plastic materials are covering metal frame screens in order to have a good rigidity. GN Houston warehouse now are filled with thousands of shaker screens, if you need any screens, please feel free to send your inquiries to This email address is being protected from spambots. You need JavaScript enabled to view it. or you may call 713-320-3868 for any screens needs.